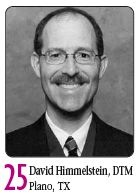 District 25 Toastmasters serves 150 Toastmaster Clubs and 2900 members in North Central Texas USA. The 2005-2006 District Governor is David Himmelstein, DTM. The LGET and LGM are Dede Rhodes, DTM and Maurice Taitt, DTM.
The District 25 Website URL is http://www.d25toastmasters.org/
District 25 Spring Conference
Edit
The Spring 2006 District 25 Conference will be held on MAY 5-6, 2006 at Holiday Inn Select Dallas-North, 2645 LBJ Freeway, Dallas, Texas. The conference is FEATURING four guest speakers: Krish Dhanam, VP Zig Ziglar Training Systems; Morgan Matlock, Miss Texas 2005-2006; Jason Illian, From ABC's "The Bachelorette"; and Jennifer O. Johnson, PDG, PID "All About You Enterprises." Two Speech Contests: Evaluation and International Speech.
Click here to download a D25 Spring Conference Brochure (pdf)
The Divisions of District 25
Edit
Division A
Edit
Division B
Edit
Division C
Edit
Division D
Edit
Division E
Edit
Division F
Edit
Newsletter: The Legacy
Edit
---
---
Ad blocker interference detected!
Wikia is a free-to-use site that makes money from advertising. We have a modified experience for viewers using ad blockers

Wikia is not accessible if you've made further modifications. Remove the custom ad blocker rule(s) and the page will load as expected.