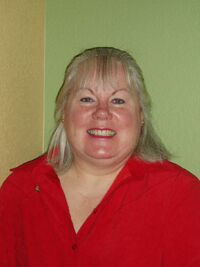 District 26 Toastmasters serves 155+ Toastmaster Clubs and 3350 members in Colorado, Eastern Wyoming, Western Nebraska.
The 2010-2011 District Governor is Julia Davis, DTM. Norm Frickey, DTM is LGET and Jennifer Zerba, ACB, ALB is LGM.
The 2007-2008 District Governor was Dana Morgan, DTM; The LGET and LGM are Robert Baxter, DTM, and Ward Flynn, ACS.
The District 26 Website URL is http://www.d26toastmasters.org/
District 26 Fall Conference
Edit
District 26 Fall 2010 Conference - "Tackle Your Dreams" will be held November 12-13, 2010. The Conference starts at 5 pm on Friday, and ends at 9:45 pm on Saturday.

The event will be held at the Embassy Suites 4444 North Havana Street Denver, Colorado 80239
303-375-0400
For online registration and more information: www.regonline.com/Register/Checkin.aspx?EventID=895919 .
The Divisions of District 26
Edit
Denver Division D
Edit
Eastern Division E
Edit
Foothills Division F
Edit
Metro Division M
Edit
Northern Division N
Edit
Southern Division S
Edit
Newsletter: The Sage
Edit
---
---
Ad blocker interference detected!
Wikia is a free-to-use site that makes money from advertising. We have a modified experience for viewers using ad blockers

Wikia is not accessible if you've made further modifications. Remove the custom ad blocker rule(s) and the page will load as expected.