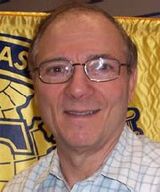 District 38 is home to over 100 community and corporate Toastmasters clubs serving Eastern Pennsylvania and Southern & Central New Jersey. District 38 is divided into 7 geographic divisions, extending from the sunny & splendid shores of South Jersey to cosmopolitan & historic Philadelphia; from the enchanting New Jersey Pinelands to beautiful Pennsylvania Dutch Country. District 38 is one of eight Districts in
Region_VII
.
The 2005-2006 District Governor is Stephen Fingerman, DTM. The LGETand LGM are Chris Rio, DTM and Ronni Laino, DTM. The District 38 Website URL is http://www.tmdistrict38.org/
Visit or return to other Districts in Region_VII | District_18 | District_27 | District_31 | District_36 | District_45 | District_46 | District_53
District 38 Spring 07 Conference
Edit
The District 38 Toastmasters Spring 2007 Conference will be held on April 27th and 28th, 2007. The conference will be hosted by Toastmasters of Division G and held at the Holiday Inn, Harrisburg-Hershey Hotel, Exit 80, I-81 in Grantville, Pennsylvania USA. Click here for additional Spring Conference Information.
District 38 Fall 06 Conference
Edit
CELEBRATE ... YOUR POSSIBILITIES was the theme at the District 38 Toastmasters Fall 2006 Conference held on November 10th and 11th, 2006. The conference was hosted by Toastmasters of Division F and held at the Radisson Hotel Philadelphia Northeast, Trevose, Pennsylvania USA. District 38 featured the 2004 World Champion of Public Speaking, Randy Harvey. Click here for additional Conference Information.
The Divisions of District 38
Edit
Division A
Edit
Hershey/Gettysburg/Dutch Country Region
Division A 2006 Humorous and Table Topics Speech Contests
DATE: Saturday, October 7, 2006
TIME: Registration 9:15am – Contest Begins Promptly at 10:00am
WHERE: Lancaster Public Library – Bates Room, 125 North Duke St, Lancaster, PA
Division B
Edit
Philadelphia's Countryside
Division B 2006 Humorous and Table Topics Speech Contests
DATE: Saturday, October 21, 2006
TIME: 9:30am
WHERE: University of Phoenix, 170 S. Warner Road, Suite 200, Wayne, PA
Division C
Edit
City of Philadelphia
Division C 2006 Humorous and Table Topics Speech Contests
DATE: Saturday, October 28, 2006
TIME: TBD
WHERE: TBD
Division D
Edit
Southern & Central New Jersey
Division D 2006 Humorous and Table Topics Speech Contests
DATE: Saturday, October 28, 2006
TIME: 8:30AM - 12:00Noon
WHERE: NJDOT Headquarters, 1035 Parkway Ave, Trenton, New Jersey
Division E
Edit
Lehigh & Susquehanna Valleys/Pocono Mountains
Division E 2006 Humorous and Table Topics Speech Contests
DATE: Saturday, October 7, 2006
TIME: TBD
WHERE: TBD
Division F
Edit
More of Philadelphia's Countryside
Division F 2006 Humorous and Table Topics Speech Contests
DATE: Saturday, October 21, 2006
TIME: TBD
WHERE: TBD
Division G
Edit
Harrisburg/Hummelstown/Camp Hill/ Mechanicsburg/Summerdale/Williamsport/Sunbury
Division G 2006 Humorous and Table Topics Speech Contests
DATE: Saturday, October 21, 2006
TIME: TBD
WHERE: TBD
Newsletter: name
Edit
---
---