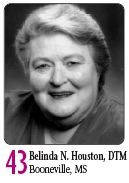 District 43 Toastmasters serves 80 Toastmaster Clubs and 1500 members in Arkansas, Northern Missippi, and Western Tennessee USA.
The 2005-2006 District Governor is Belinda Houston, DTM. The LGET and LGM are ____________ and ______________.
The District 43 Website URL is http://d43.toastmastersdistricts.org
District 43 Spring Conference
Edit
The Spring 2006 District 43 Conference will be held on _date_ at _someplace, _somestate_. The conference is FEATURING ....
The Divisions of District 43
Edit
Division A
Edit
Division B
Edit
Division C
Edit
Division D
Edit
Division E
Edit
Newsletter: name
Edit
---
---
 10  10
Ad blocker interference detected!
Wikia is a free-to-use site that makes money from advertising. We have a modified experience for viewers using ad blockers

Wikia is not accessible if you've made further modifications. Remove the custom ad blocker rule(s) and the page will load as expected.