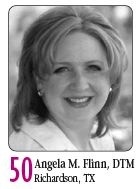 District 50 Toastmasters serves xxx Toastmaster Clubs and xxxx members in Northeastern Texas and Shreveport, Louisiana USA. The 2005-2006 District Governor is Angie Flinn, DTM. The LGET and LGM are Michael Goforth, DTM and Helen Liu, DTM.
The District 50 Website URL is http://www.toastmastersd50.org/
District 50 Spring Conference
Edit
The Spring 2006 District 50 Conference will be held on May 19 - 20, 2006 at Adams Mark Hotel, 400 Olive Street, Dallas, TX. The conference is FEATURING ....
The Divisions of District 50
Edit
Eastern Division E
Edit
Frontier Division F
Edit
Metro Division M
Edit
Plains Division P
Edit
Southern Division S
Edit
Town North Division T
Edit
Newsletter: Braggin' Writes
Edit
---
---