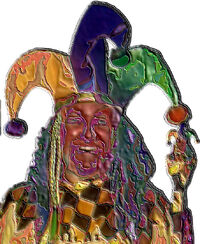 Meeting times and venue
Edit
7:30pm at the Victoria Health Unit, 1947 Cook St, Victoria, BC, Canada every 2nd and 4th Friday of the month
What to expect
Edit
A friendly social atmosphere where you will practice speaking in public with the assistance of experienced and helpful speakers.
The Night Hawks Club is different because our focus is to add humour into our speeches. When doing so, it causes the listener to remember your message.
Contact details
Edit
For more information, contact Michael Bown 250-886-5689 or MBownD21@gmail.com
Learn more about Toastmasters. Visit the Main Page of the wikicity or http://www.toastmasters.org
Less than the cost of a martini a meeting.
Meeting dates for the rest of the Toastmasters Year
Edit
Meet 2nd and 4th Friday of each month.
Where to from here?
Current events, Speaking, Leading or back to the Main Page?
---
---
Ad blocker interference detected!
Wikia is a free-to-use site that makes money from advertising. We have a modified experience for viewers using ad blockers

Wikia is not accessible if you've made further modifications. Remove the custom ad blocker rule(s) and the page will load as expected.